Karey has always been intrigued by solid black German Shepherds. But it had to be a quality GSD with a quality pedigree, not just black. "Spinner" is that black.
Her pedigree is full of top quality dogs. Her dam is a fabulous brood bitch who has produced many litters with multiple winners, including a Best Puppy at the US National. Her sire is from a 2-Champion litter and he, in turn, is sired by a male from a 2-Champion litter.
But Spinner is also a wonderfully sweet, even tempered, very sound bitch. We are looking forward to her accomplishments here in Michigan.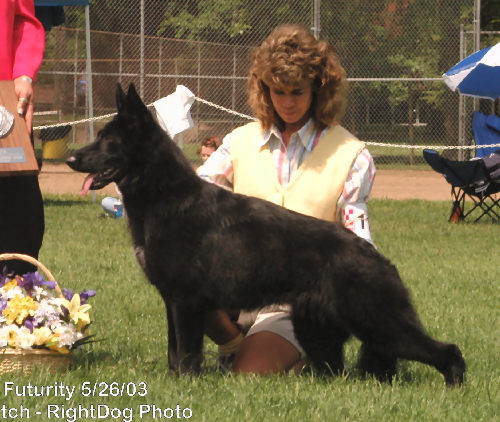 OFA H/E